Naval Sea Cadet Corps - John T. Dempster, Jr. Division

Awarded the 5th Most Outstanding Unit in the Nation for 2014

(out of 396 Sea Cadet Units in the US, Guam and Puerto Rico)

#1 Unit in Region (Region 044) - PA, OH, NJ, DE

2015

First Drill Weeked:

12 - 13 SEPT 15

@ Spaces

Details will be provided in the Plan of the Month (POM) 

Fleet Week - 2015 - USS San Antonio

National Sea Cadet Resource Links

A Message from the Skipper,

The United States Naval Sea Cadet Corps is a nonprofit organization that teaches young men and women teamwork, self-confidence, and leadership. The Sea Cadet Corps is for young men and women from ages 11-17.

The United States Naval Sea Cadets give our youth the chance to experience the Navy and Coast Guard way of life. In the recent months, the John T. Dempster Jr. Division stood for annual inspection, were trained to become members of Teen CERT, trained aboard the Battleship New Jersey and visited the New Jersey Army National Guard training center Fort Dix. 

Sound Interesting? Come see for yourself.

Contact us today.

Michael J. Treacy, Sr.

LT              NSCC

Commanding Officer

John T. Dempster, Jr. Division

  John T. Dempster, Jr. Division - Lawrenceville, NJ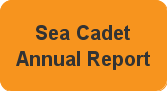 Naval Sea Cadet Corps - John T. Dempster, Jr. Division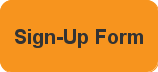 "Up Periscope!" Communications Log

Photo Credits:  PO3 Campbell, USNSCC